HypnoBirthing® NZ Childbirth Educators Training 
            Teach HypnoBirthing to Parents
Build a career as a HypnoBirthing® Childbirth Educator and enjoy the rewards that come from preparing parents for a joyful, empowering birth.
Why choose HypnoBirthing®the Mongan Method  :-
Training facilitated by the longest established & most experienced HypnoBirthing trainer in NZ with 18 years experience & having trained the vast majority of HypnoBirthing Educators in New Zealand.
Affiliation with an International organization https://hypnobirthing.com/ that has been a global leader in Childbirth Education for over 30 years.
A recognized qualification that enables you teach anywhere in the world.
The only HypnoBirthing Educator training in New Zealand that meets the criteria for and is approved by the Midwifery Council of NZ as continuing education for midwives.
A fully researched based program that continues to be updated.
Once certified access to a private group of worldwide educators including midwives, doula's, obstetricians & many others with a wealth of experience for support & advice plus access to the NZ Educators group & support from your trainer.
Certification provides access to all of the resources needed to successfully get started with your birthing business. No prior experience necessary. All you need is a desire and passion to spread the knowledge of how to have a positive birth experience!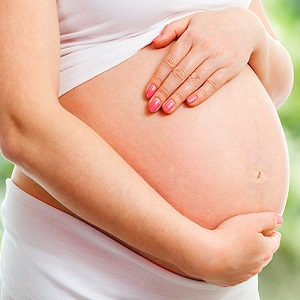 *This event is approved as continuing midwifery education by the Midwifery Council*
Certification
The course consists of 3 components:-
1. Birthing Basics Home Study (for those with no prior birthing qualifications)
2. Introduction to Hypnosis for Birthing – 1.5 days
3. Educator Certification Workshop – 2.5 days
The course is a four day, two part Childbirth Education Programme.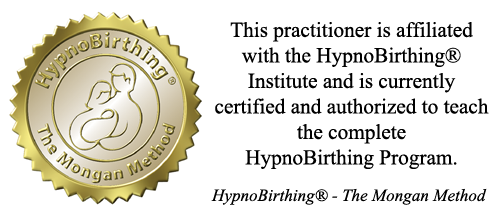 Segment One: Introductory Prerequisites
Hypnosis for Birthing
Applications of hypnosis
Attitudes about hypnosis
Basics of brainwave activity
Laws of the mind
The Rationale for hypnosis in birthing
Understanding clients' learning styles
Direct and permissive hypnosis approaches
Dangers of unqualified therapy
Steps to achieve hypnosis
Mind/Body associations and applications
Judging trance depth
Guidelines for achieving change
Eye fixation/closure
Elman • Ericksonian • Shanti leads
Deepening techniques
Post-hypnotic suggestions
Alerting Styles
Birthing Basics ~ for persons with no birthing qualifications
The Beautiful Female Birthing Body
Anatomy of The Female Reproductive System
Conception and Early fetal development
Characteristics of the Uterus
The Baby's Support System:
Three Trimesters of Pregnancy
Physical Changes during Pregnancy
Foetal Positioning during Pregnancy
Turning Breech Presented Babies
Labour Signals: Normal, Unanticipated
Characteristics of Managed Labour
Characteristics of HypnoBirthing® Labour
The Onset of Labour
Foetal Positioning during Birth
Labour Stages As Defined in Typical Birthing
Labour as Defined in HypnoBirthing®
Mother Directed Birthing
Segment Two: Educator Certification
Philosophy and Beginnings of HypnoBirthing
How the Uterus Works in Birthing
What's Wrong with Labour
How Fear Affects Labour
The Origin of Fear and Pain in Labour
Prenatal Bonding and Fetology
Selecting Care Providers
Preparing the Mind for Birth
Hypnosis Deepening and Visualization
Releasing Fear
Preparing the Body for Birthing
Building a Partnership with Care Providers
Turning Breech-Presented Babies
Looking at the "Estimated Due Date"
Avoiding Artificial Induction
Preparing Birth Preference Sheets
How the Body Prepares for Birth
The Onset of Labour
Perinatal Bonding
Breathing Through Labour
Breathing with Birth
Bonding with Baby
You will receive the current Institute approved materials at the beginning of your course, including manuals, books, audio's & visual materials & other materials. Once you have completed the course you are required to submit a review on each segment undertaken, write a book review & complete a case study. Once your reviews & case study have been satisfactorily completed and marked you will gain your certification.
Once you certify you will be invited to join the International Educators facebook group & the New Zealand Educators facebook group. Support will also be available through the HypnoBirthing Institute and your trainer.
A fee (currently $100US) is payable each year to keep your certification current.
When is the next course?
Course dates : TBA
Introduction to Hypnosis for Birthing 1.5 Days – Instructor: Stephanie Rowe
HypnoBirthing Childbirth Educator Certification 2.5 Days – Instructor: Stephanie Rowe
Where is the next course?
Online – attend from the comfort of your own home with no travel or accommodation costs
Course Fees:-
Introduction to Hypnosis for Birthing + HypnoBirthing® Childbirth Educator Certification Investment :-
Early Bird $2295
Full price $2445
Birth Basics home study programme :- $295
B-Backs for HypnoBirthing® Educator Certification:  A nominal charge of $150 applies.
Host a course & receive your training at a reduced rate – conditions apply
New educators training in Auckland ~
"Thank you for providing world class training this week. I have attended a lot of training in recent years, and yours has by far been the best. All documentation is so professionally presented and your knowledge and passion really shines thru."
For further information contact Stephanie on (03) 3848506 or 021 313 161.
*Please ensure you are familiar with the terms & conditions below before submitting your registration form.
Terms & Conditions
A $295 non-refundable deposit is required to secure your place.
The following refund policy applies –
The deposit & Birth Basics home study are non-refundable.
For cancellations within 4 weeks of the start of the course a 75% refund will be given.
For cancellations, with less than 2 weeks, before the course starts no refund will be given, you may however be able to transfer your fee to a future course. This may incur a further fee at the time if course materials have changed.
We reserve the right to alter dates and venues.
By submitting this form I confirm my understanding and acceptance of the Terms & Conditions.
HypnoBirthing® Training Registration Form