HypnoBirthing® NZ Childbirth Education Classes
for a Positive & Joyful Birth Experience
I'm so pleased you're exploring the idea of using HypnoBirthing for the birth of your baby. Giving birth is a momentous moment in your life & should be a joyful & beautiful experience. HypnoBirthing provides the tools and techniques to assist you in having this kind of birth. I have two children of my own &  truly believe all babies should come into the world in an atmosphere of tranquility and calm & for all parents the birthing experience should be joyous and positive whatever turn their birthing may take. I have been teaching HypnoBirthing in Christchurch for the last fifteen years & have worked with hundreds of couples, I now run my classes from the beautiful location of Methven. I also train all the new HypnoBirthing educators in NZ including midwives and therefore bring a wealth of experience & knowledge to the classes.  You will find my classes educational, empowering, fun & very relaxing…….to find out more submit the form at the bottom of the page – I look forward to seeing you there, Stephanie
"Throughout the birth I felt calm, in control and confident in my own abilities. Thank you so much Stephanie for your wonderful classes, we really enjoyed them, it was the best money we have ever spent!"
The HypnoBirthing® Advantage –
Eliminates the Fear-Tension-Pain syndrome before, during and after birth.
Eliminates or greatly reduces the need for chemical pain killers.
Shortens the first stage of labour by several hours.
Eliminates fatigue during labour leaving mother, fresh, awake, and with energy for actual birthing.
Promotes special bonding of mother, baby and birthing companion.
Fosters more rapid post natal recovery.
Creates a more integral role for the birthing companion.
Returns birthing to the beautiful, peaceful experience nature intended it to be.
"I wanted to say thank you so much again for the HypnoBirthing classes – I have told all my friends about how amazing and useful it was for us."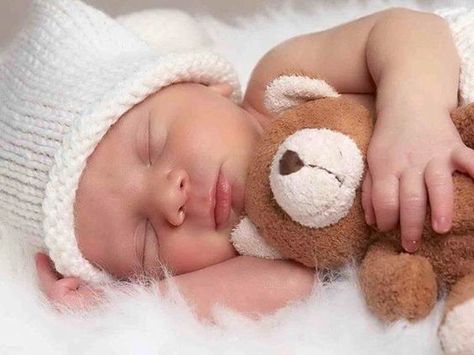 What is HypnoBirthing®?
HypnoBirthing® is a comprehensive childbirth education program that educates and empowers couples for a positive, calm and stress-free birthing experience, regardless of how, where and with whom they are planning on birthing. It provides couples with education, tools and techniques to help ensure they are on track for the best possible birth outcome, and to experience birth in a more comfortable manner. Couples learn how to prepare their mind and body with special breathing techniques, self-hypnosis, deep relaxation, visualisation and a positive mindset. It is a program that considers the psychological as well as the physical well-being of the mother, her birth partner and the newborn. It allows parents to approach birth and parenting knowing their options, making informed choices and confident to take control to ensure they achieve the most positive birth, no matter what turn their birthing takes.
Classes consist of 12.5hrs of tuition in a small group. As part of the course fee couples also receive a copy of the HypnoBirthing book, 5 relaxation recordings, scripts and handouts. Private sessions can also be arranged.
What will I learn?
Relaxation, visualisation & breathing techniques for a relaxed, serene and natural birth.
Other techniques to produce a shorter, more comfortable labour.
To replace fear with calm & confidence
To create and control the bodies own natural anaesthesia.
How to breathe baby into the world without violent pushing.
Explore the myth that pain is a necessary accompaniment to labour.
Why women in other cultures have birthings almost entirely free of discomfort.
How the mother's body is designed to work in neuromuscular harmony with nature throughout labour.
The importance of prenatal and perinatal bonding.
"I would highly recommend HypnoBirthing to anyone who is pregnant. I found Stephanie to be a wonderfully caring and supportive tutor"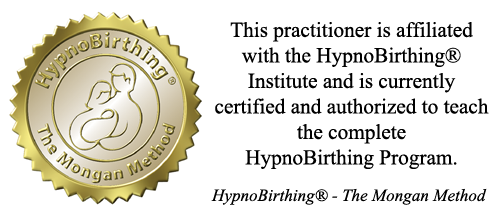 HypnoBirthing® Dad's/Partners
Gives a role for fathers/partners to play, and not feel powerless and stressed out
Empowering them to actively assist in easing the birth and supporting the mother
The wealth of information given on the course eliminates the fear of the unknown
Opportunity to bond, as fathers/partners can sometimes feel left out and not included
Fathers/partners become relaxed and also confident about the pregnancy and birth
"My midwife said she'd never seen anyone laugh during contractions before."
"Our two midwives with combined experience of over 50 years had never witnessed a more calm and relaxed birth, they were totally blown away"
Look for the Gold Seal of Quality…
HypnoBirthing International the Mongan Method is the Gold Standard to HypnoBirthing Globally. The Gold seal signifies both credibility and professionalism for educators internationally. This emblem is only given to those educators who have pushed themselves successfully to complete the extensive HypnoBirthing® Childbirth Educator (HBCE) Certification training.
Class dates 2023 :-
I have a course starting on Sat 22nd July that will run for three Saturdays as follows :-
Sat 22nd July 10am until 2.30pm
Sat 12th August 10am until 2.30pm &
Sat 2nd Sept 10am until 2.30pm
The gap between the classes give couples plenty of time to practice the techniques ready for the next class
I may have a class running in Oct/Nov/Dec – please register your interest if you would like to attend.
Group sessions – $475 per couple this includes 12.5hrs of tuition, the HypnoBirthing book, 5 relaxation recordings, scripts and handouts. Drinks & snacks are provided.
Private sessions – Please enquire
https://www.facebook.com/hypnobirthingcanterburynz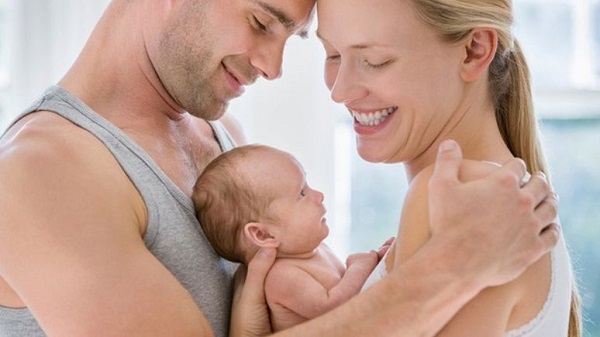 HypnoBirthing® Registration of Interest